2022 LA FERIA AUTOPARTES COLOMBIA_Review
To our valuable customers,
Thank you for visiting Hanna Corporation's booth during the fair AUTOPARTES.
It was great honor to meet you all in person. We, Hanna Corporation will more devote ourself to support our global cusotmers in autoparts business.
We anticipate to meet you soon again.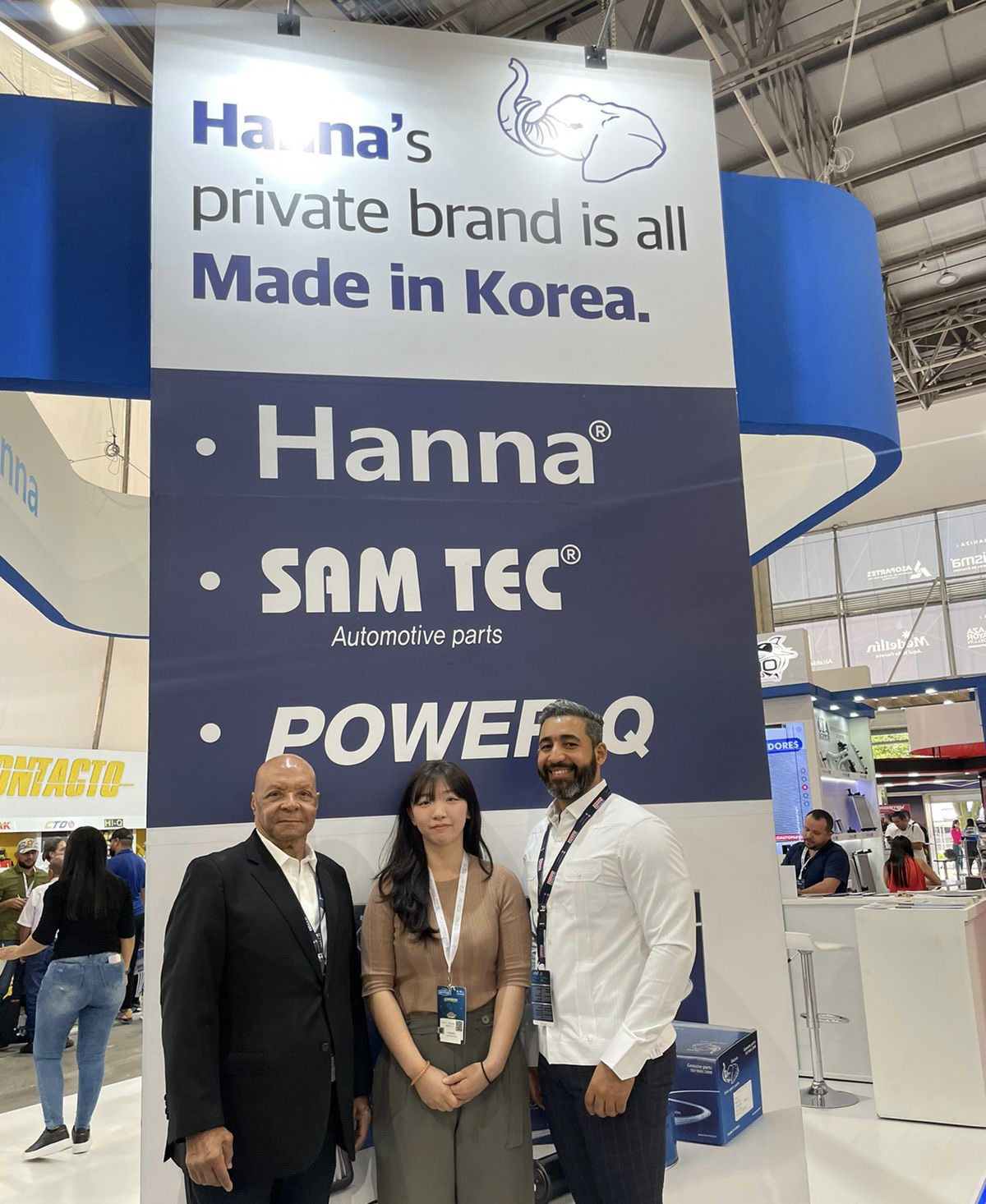 Date: 2022.06.08~2022.06.10
Location: Plaza Mayor, Medellín (Cra. 57 ## 41-81, Medellín, La Candelaria, Medellín, Antioquia, Colombia)
Booth No: 110
More detail in: https://feriaautopartes.com/

ADD. 83-1, Odo-ro, Paju-si, Gyeonggi-do, 10864 Korea
TEL. 82-31-919-8366  l  FAX. 82-31-919-0933/6435  l  E-MAIL. info@hannacorp.kr  l  Whatsapp : +82-10-5446-1322
Copyright 2021. Hanna Corporation. All Rights Reserved