KOAA·GTT SHOW 2021_REVIEW
We wrapped up 2021 KOAA-GTT SHOW which was held in Songdo Convensia from 10th~12th November!!
Because we've been waiting so long actual Expo to meet visitors face to face, It was great to attend KOAA-GTT show and have a opportunity for learning global trend of automotive spare parts market.
I hope we could have a more chance to meet our visitors in the EXPO next year.
If you miss chance to visit our Booth and make an inquiry this time, HANNA's sales dept is always welcoming your contact via e-mail(Info@hannacorp.kr). We'll coordinate zoom conference 365 days a year for you.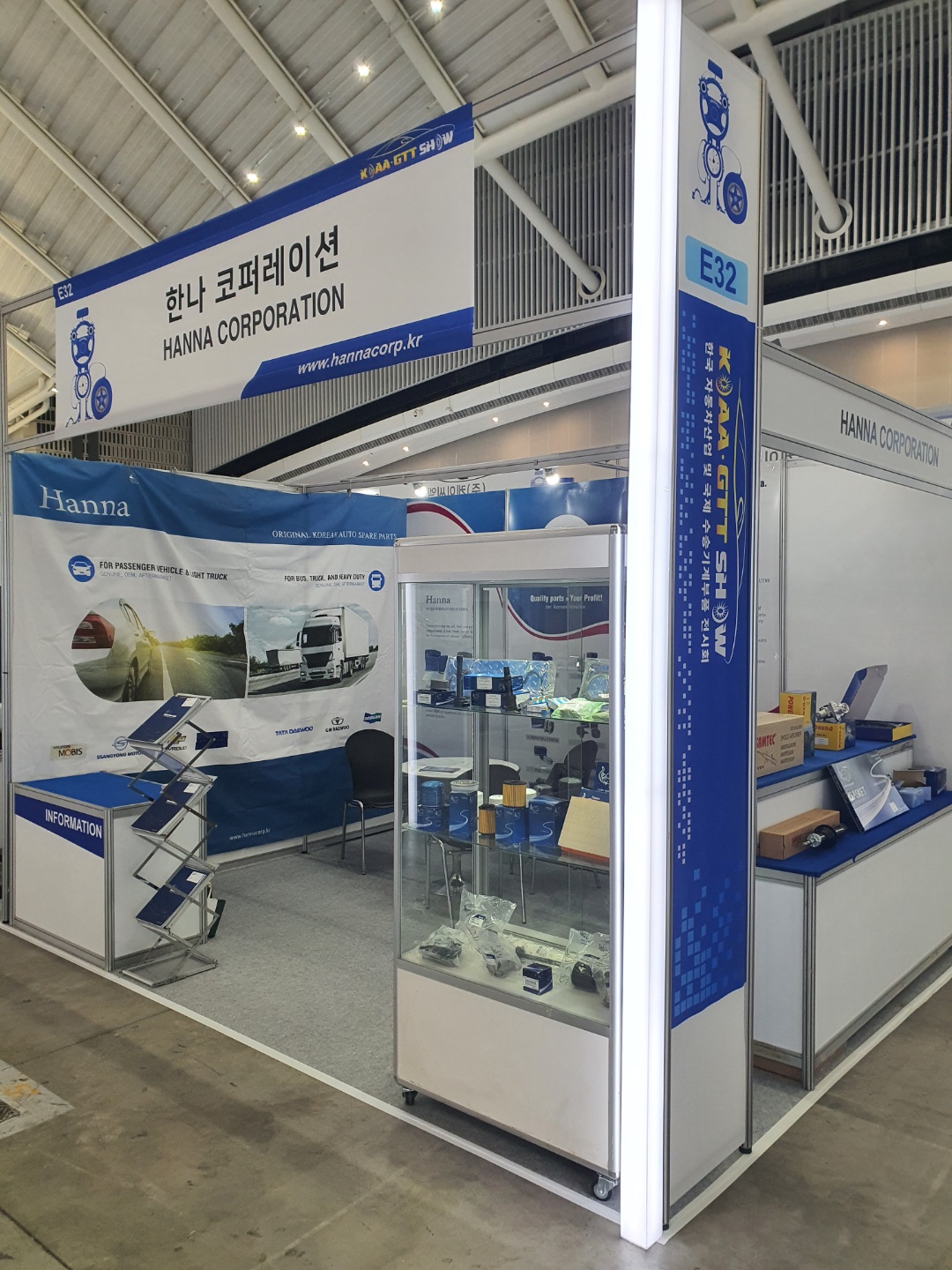 ADD. 83-1, Odo-ro, Paju-si, Gyeonggi-do, 10864 Korea
TEL. 82-31-919-8366  l  FAX. 82-31-919-0933/6435  l  E-MAIL. info@hannacorp.kr
Copyright 2021. Hanna Corporation. All Rights Reserved